Divine Consciousness
ACCESS THE SECRET WISDOM OF ANCIENT CHRISTIANITY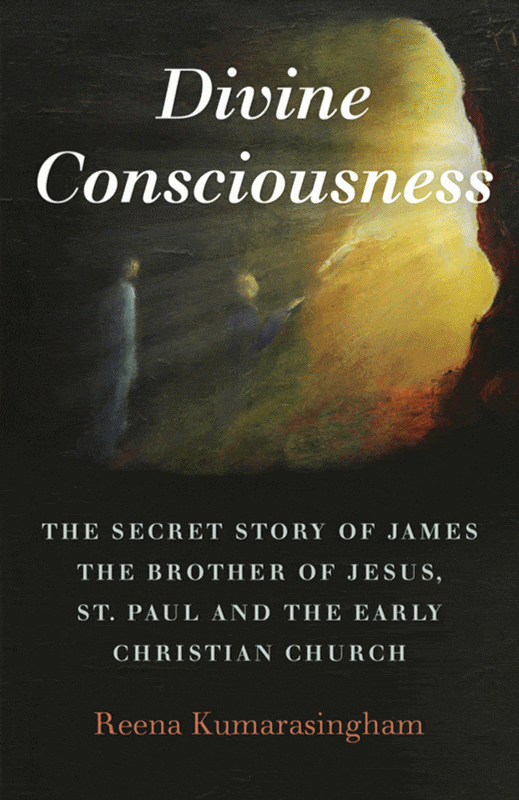 Does Divine Consciousness Exist Only With the Son of God or Within Us All?
Two thousand years ago, a rich myriad of Christian teachings emerged after the death of Jesus. Two pillars rose above the din; two churches, two structures, two leaders: James, the Brother of Jesus, and St Paul, the Evangelist.
Journey with St. Paul, whose tireless efforts laid the foundations for one of the biggest religions in modern times. Walk with James, the brother of Jesus, who was given the mantle to lead the original Church by Jesus, upon his death. These accounts offer intimate knowledge of what motivated and moved them, how and why they built and developed the twin pillars of Christianity, and what happened to their respective churches.
Two thousand years have dimmed the light on these diverse teachings and their common essence. It is now time to illuminate the secret stories of the Early Christian Church, and shine a light on the nature of love and the Divine Consciousness.
Image for the cover of Divine Consciousness is painted by a beautiful Artist of Light, Sanja Jovic. For more information on her work, click here.
Reviews
This isn't a biographical sketch of early Biblical figures, nor an analysis of their messages, but a strong series of connections between basic spiritual lessons and modern lives ... designed to reach into the heart and mind by connecting daily experience and modern perspective to traditional views of Christianity and faith. Unlike any other discussion or book, Divine Consciousness is a standout providing invaluable spiritual and historical insights. Readers open to moving behind staid traditional interpretations will find a treasure trove of new spiritual meaning in Divine Consciousness that propels a greater understanding and interpretation of spirituality in the modern world and the real origins of their roots. - Diane Donovan, Senior Reviewer, MidWest Book Reviews
I found this book to be very engaging and inspirational. Reading this book was like being immersed in the history of the spirit. The book provides a unique interpretation of the concept of divine consciousness.
– Ruffina Oserio, 5* review on Reader's Favorite
Reena Kumarasingham has compiled a fantastic alternative to the first-century following in Diving Consciousness. I found the parts on past-life regression a contentious theory that is deeply explored by Kumarasingham, who bravely asserts practical reasoning and a probable likelihood in the face of what one would imagine to be fierce resistance to such an outlook. The theories presented are grounded in a great deal of indisputable terrain, rooted by scripture. It's nearly impossible to attempt to counter a theory when its source is the very book—the Holy Bible—that has been translated hundreds of times over centuries, but from whence Kumarasingham makes a compelling case. I think this book will make a great addition to the collection of any true theologist and scholar.
– Asher Syed, exceprt of the 5* review on Reader's Favorite
Want to Know More About the New Consciousness?
Receive Regular Videos about High Vibration Living in the New Consciousness